Workshop in Wallingford
/

27. Apr 2023
---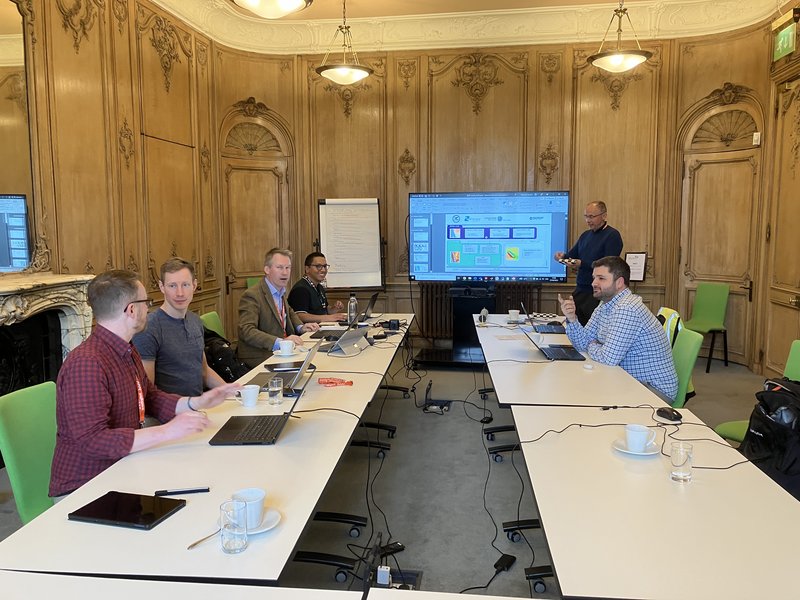 Before the SERDP Spring Meeting in Washington in May, a workshop was recently held in Wallingford, UK with our esteemed project partner hrwallingford.
During the workshop, we delved into the latest outcomes derived from TELEMAC/GAIA/TOMAWAC simulation, unveiling the cutting-edge Neural Network UXO equilibrium burial model. Additionally, we discussed our recent publication in the esteemed journal Ocean Engineering and the successful integration of these advancements into the fully revamped UXOmob program by Corvus Works.
This engaging meeting allowed us to exchange insights, share progress, and collaborate with our dedicated partners in preparation for the upcoming SERDP Spring Meeting. We are excited to present these groundbreaking developments and contribute to the advancement of our field. Stay tuned for more updates!
(from left to right: Mirko Rummelhagen, Daniel Klembt, Peter Menzel, Sebastian Escobar, Richard Whitehouse, Nick Tavouktsoglou)