Corvus Works at the OTC
/

9. May 2023
---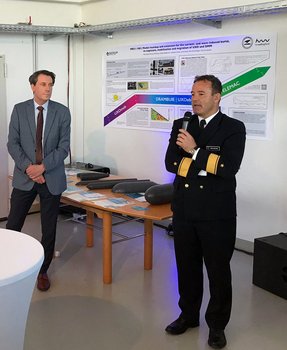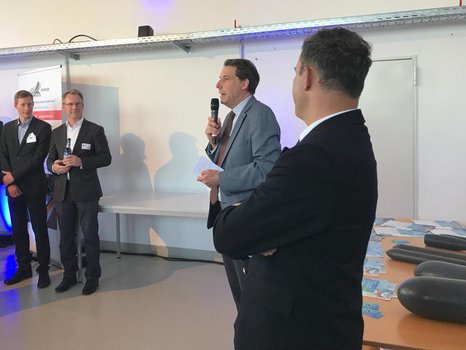 Dear visitors,
we are delighted to share with you that Corvus Works recently participated in a side event hosted by the Ocean Technology Campus. It was an honor for us to have our booth featured in the backdrop while Professor Uwe Freiherr von Lukas, Head of Location at Fraunhofer IGD Rostock, and Admiral Ulrich Reineke, Flottillenadmiral of the German Navy and Head of Planning at the Naval Command in Rostock, delivered their speeches.
We are particularly proud to have had the opportunity to present our latest research findings from the SERDP Project MR21-1081 project during this side event. This project holds great significance for us as it allows us to showcase our excellence in research and highlight our commitment to innovative solutions in marine conservation.
Furthermore, we took the chance to introduce our other exciting products and services that Corvus Works offers. Among them, we presented groundbreaking solutions such as dbSEABED, UXOmob, Corvus Alpha and our models for the experiments in the wind tunnel. These products and services embody our commitment to providing cutting-edge technologies for the maritime industry and making a positive impact on the protection and sustainable utilization of marine resources.
We would like to express our gratitude to all the visitors who attended our booth at the side event. Your enthusiasm and interest in our work are invaluable to us. It was a pleasure engaging with you, discussing our innovations, and exploring potential opportunities for collaboration.
If you would like more information about our products and services or are interested in partnering with us, please do not hesitate to contact us. We look forward to assisting you with your inquiries and together, driving the future of marine research and technology.